Go back to the SE list.
Go back to the homepage.

Colour: Chameleon Blue
Registration: 88 TVR
Interior: Azure Amble trim and green carpet
Hood: Racing Green
Wheel style: Griffith 500 7 spoke Estorils
Rear number plate: Angled
Owner(s):
TMS, Melton Mowbray, Leicester
Mr Vickers, Nottingham
(–Jun 2003)
Tuan Minh Le, South West
(Jun 2003–Dec 2003)
(PH member GI Jnr)
Current owner:
James Robinson, Northampton
Notes:
James Robinson states the following additional notes (as at Mar 2010):
- it is concours, kept in an air controlled chamber, and has a verified mileage of only 2800 miles.
- it is in Swordfish spec, being the only Griffith SE in this colour.
- prior service history was with TVR Blackpool and is now serviced at TVR Power Coventry. The car is taken there and back by trailer every year.
- all the documents retained from the original purchase to now.
Previous registrations:
T69
FB02 OBY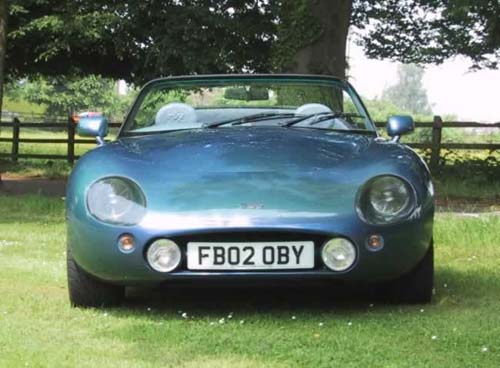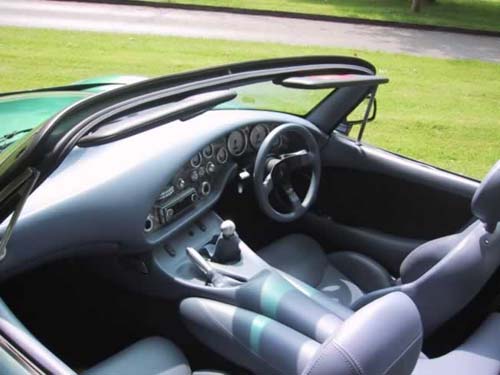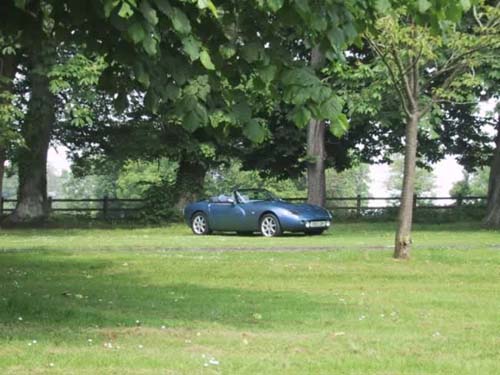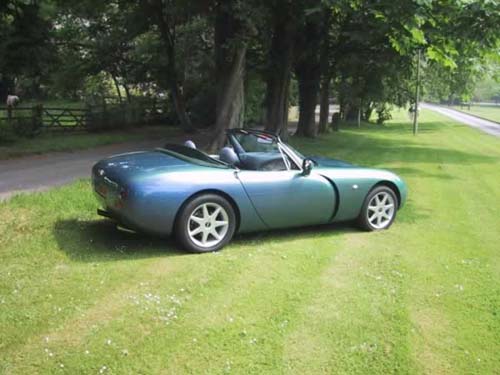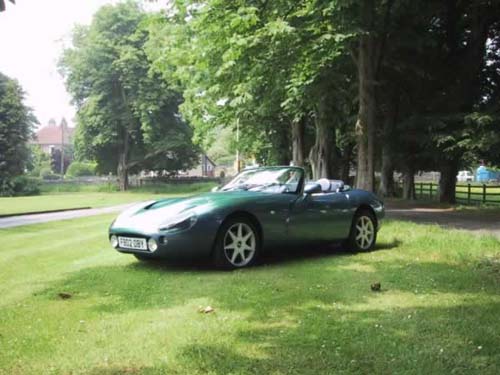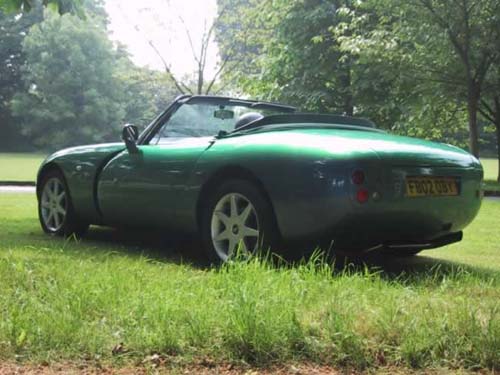 Go back to the SE list.
Go back to the homepage.

If any information on this web-site is incorrect, or you have information to add, or you wish for a photograph to be removed, please contact me.
© 2006 Roger Thomas.